Contessa Teresa Casati Confalonieri engraved in intaglio on a citrine by Antonio Berini (1770 –1861) 
Signed BER under her bust. 
Teresa Casati was born in Milan 7 September 1787. She married Count Federico Confalonieri in 1806 and became a lady in waiting to the Vicereine Augusta of Bavaria; wife of Eugène de Beauharnais, Napoleon's adopted son. 
Her husband was one of the leaders of the 1821 revolutionary movement in Piedmont, after which he was arrested and condemned to death, later commuted to life imprisonment. She spent her remaining years endeavouring to achieve her husbands' release from prison either by jail break or appeal. She died in Brianza 26 September 1830 aged 43.
Her friend Manzoni who had appealed to the Austrian Emperor on her behalf wrote the epigraph engraved on her tombstone:
 
Il nome di Teresa Confalonieri risplende nel secolo dell'Ottocento,
il nome di una donna che fece di tutto per salvare il proprio amato
e gli altri patrioti suoi complici.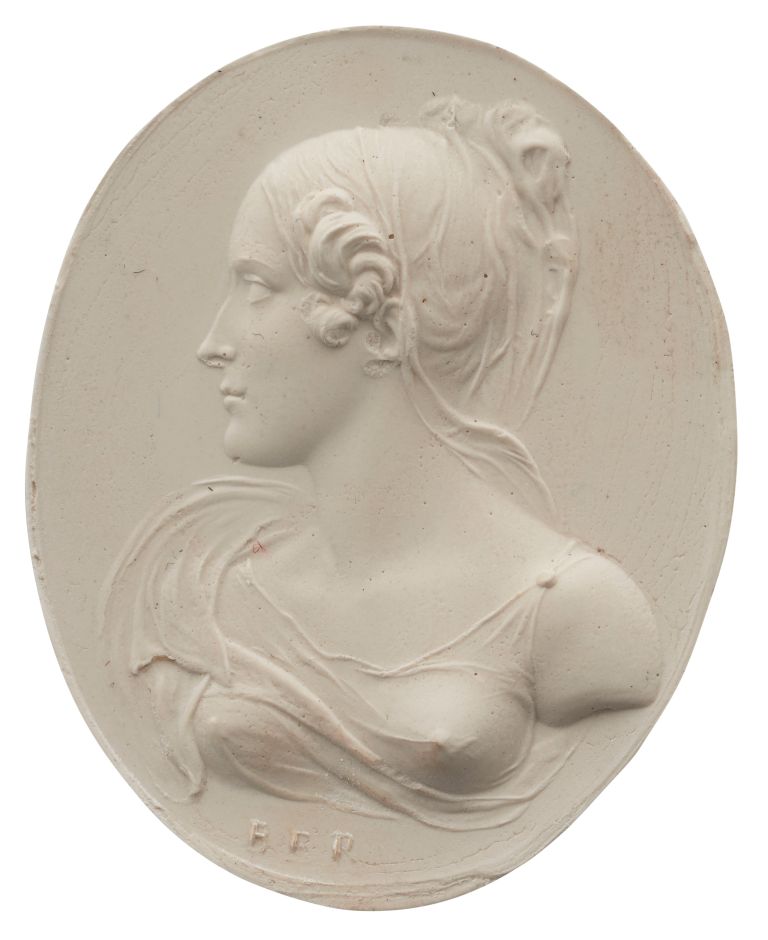 Dimensions:
49×40mm
Provenance:
Bulgari Collection 
Published:
A. Pauli, Studien zur Rezeption des antiken Formen und Motivgutes in der italienischen Schmuckkunst des 19.Jhs, München 1981. page 199.
G. Tassinari, Iconografie "antiche"nella collezione di calchi e cammei di A. Berini, in "LANX" 2 (2009), page 81.
Interested in this Work of Art?
Talk to a specialist about this and other fine works of art and rare antiquarian objects.