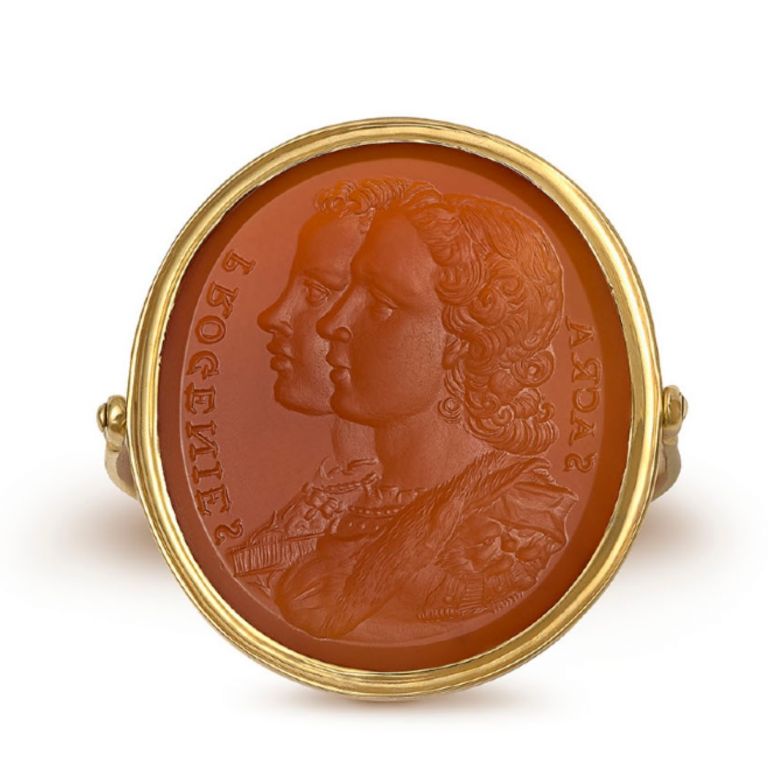 The Princes Charles Edward and Henry Benedict Stuart
Attributed to Ermenegildo Hamerani (1683-1756)
Rome, circa 1731
Carnelian intaglio with conjoined profile portraits of Prince Charles Edward Stuart, 'The Young Pretender' (1720-88) and Prince Henry Benedict Stuart, Cardinal Duke of York (1725-1807).  Charles wears armour with a lion's head pauldron, and over this a cloak and sash, Henry also wears armour with a sash. Inscription 'SACRA PROGENIES' ('Sacred Progeny').
This hitherto unrecorded portrait depicts the last two members of the Stuart dynasty to retain a serious claim to the British throne. 
The intaglio corresponds very closely to two medals commissioned by James III/VIII in Rome, made by members of the Hamerani dynasty, who dominated the production of coins and medals for nearly two hundred years, until well into the nineteenth century. 
We are grateful to Jeremy Warren for his attribution of the gem to Ermenegildo Hamerani. For a full scholarly essay please read the PDF attached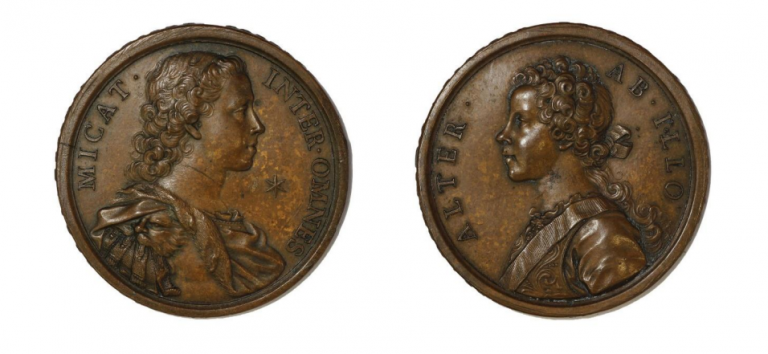 Material
carnelian intaglio set in a gold collector's ring
Dimensions
27 x 24 x 4 mm
Date and Origin
circa 1731
Condition
Very fine