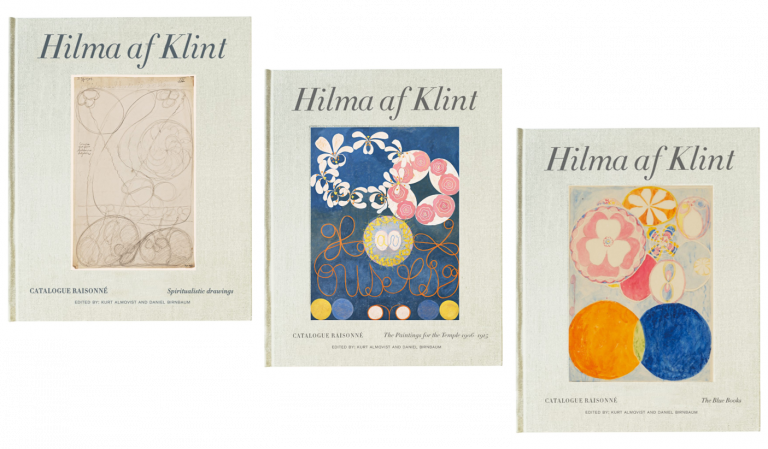 Hilma af Klint. Catalogue Raisonné
by Kurt Almqvist
The first three volumes of the planned seven-volume catalogue raisonné.
Published by Stolpe Bokforlaget, 2021. Hardback. 31 x 24 cms
Volume I. Spiritualistic Drawings (1896 - 1905)
Focused on sketchbooks, independent drawings and pastel works produced by af Klint in collaboration with the other four members of the all-female group De Fem (the Five). Over 150 works illustrated and listed following the HaK numbering system established in 1945 bu Olof Sundstrom, her personal secretary.
£40.00
Volume II. Paintings for the Temple (1906 - 1915)
193 works from a sequence of paintings (Paintings from the Temple) produced in a trance-like state. 
£40.00
Volume III. The Blue Books (1906 - 1915)
189 works from the ten blue books in which af Klint painted miniature watercolour reproductions of the Paintings for the Temple, for presentation to possible buyers and collectors. 
£40.00
to order you can call the shop at +44 (0)20 7930 9223
or email us at artbooks@heneage.com