Art||Library
Art||Library is a management system for art books provided and maintained by Thomas Heneage Art Books. It is specifically designed to service the libraries of art dealers, antique dealers, auction houses, galleries and collectors.
Unlike other databases
Art|| Library can support lookups by artist (even if the name is not in the title), collection and exhibition venue.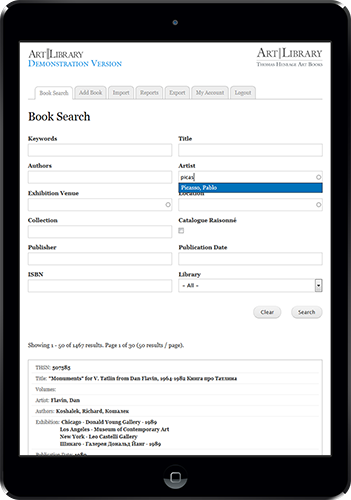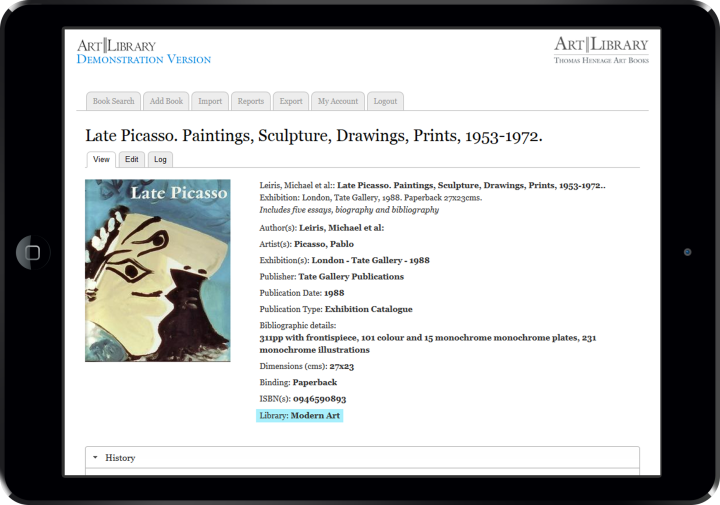 Manage Multiple Libraries
Equipped to manage multiple book locations, eg. London, New York, Home – it is configurable to your personal requirements.
Art|| Library can also provide insurance reports, purchase analysis and valuation reports.
Interested in Art||Library?
Talk to a member of our team to arrange a demonstration.