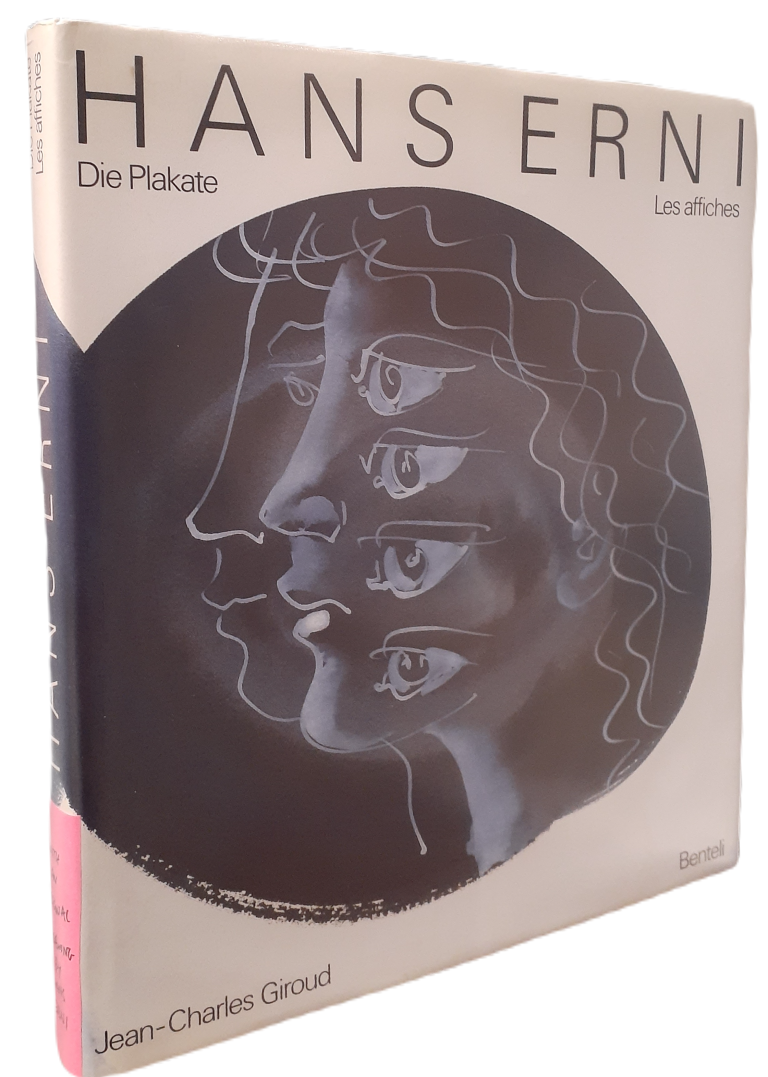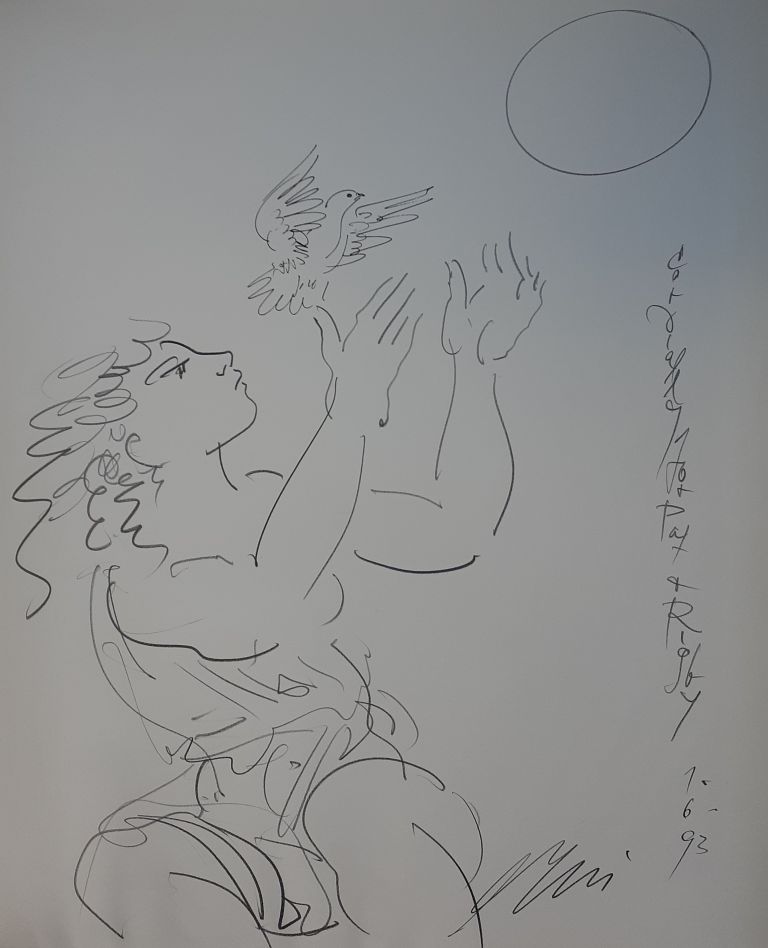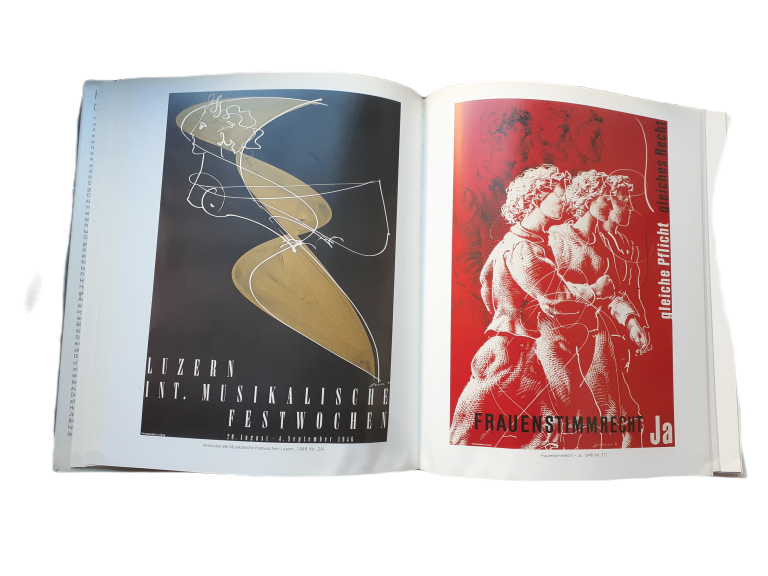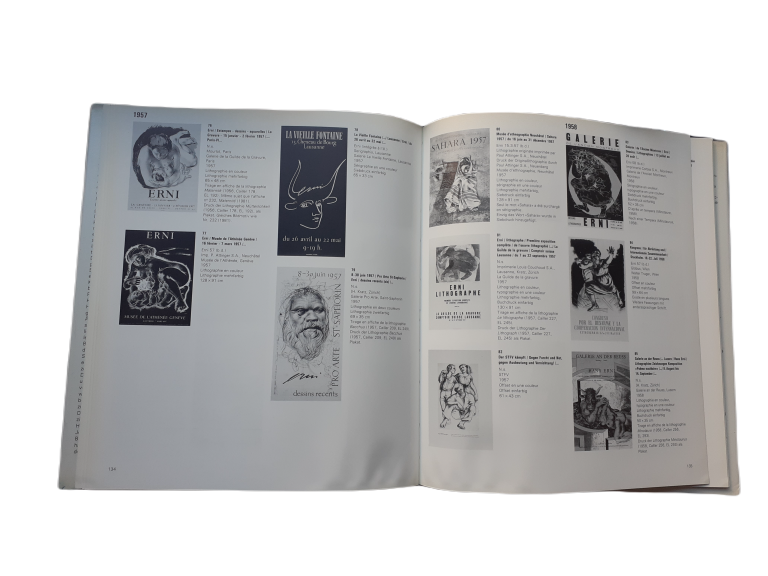 Hans Erni. Die Plakate. Les affiches. 1929-1992.
by Jean-Charles Giroud
published by Benteli Verlag, 1993
187 pages. 74 plates most in colour. Catalogue of 311 works each illustrated in black and white and described. Hardback. 29x25cms. Front page with an original pen and pencil drawing by Hans Erni of a woman with arms outstretched towards a dove. Signed by the artist and dated 7/6/93. Inscribed by the artist, 'Cordially for Pat + Rigby'. Text in French and German. Very faint water damage to the lower edges. Copy owned by English artist Rigby Graham.
While Swiss artist Hans Erni (1909–2015) is best known for his posters and designs for stamps and Olympic medals, the dedication drawings he often made for his friends are compelling demonstrations of his skill as a draughtsman. 
The present volume features a Hellenistic woman and a dove, two characteristic motifs in Erni's oeuvre. The drawing is dedicated to English artist Rigby Graham (1931-2015) who, like Erni, was an accomplished printmaker.
Ref: 122712
£250.00
to order you can call the shop at +44 (0)20 7930 9223
or email us at artbooks@heneage.com