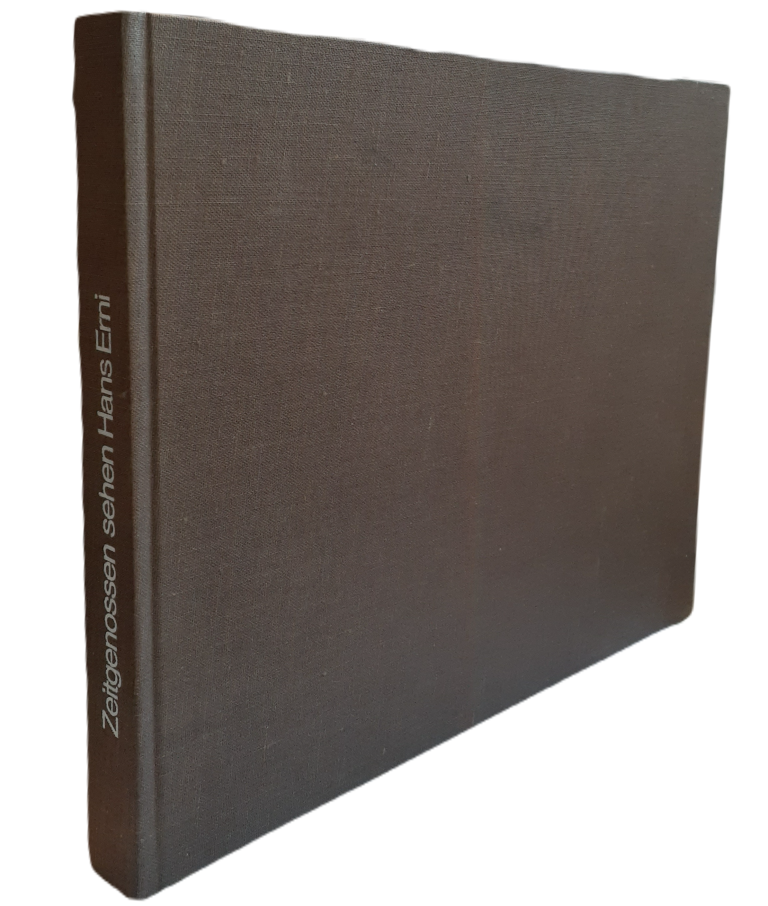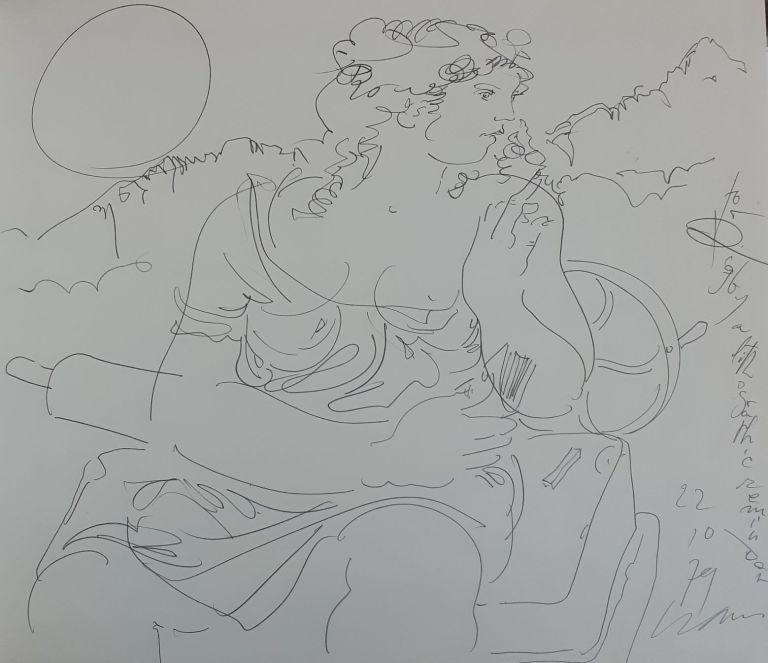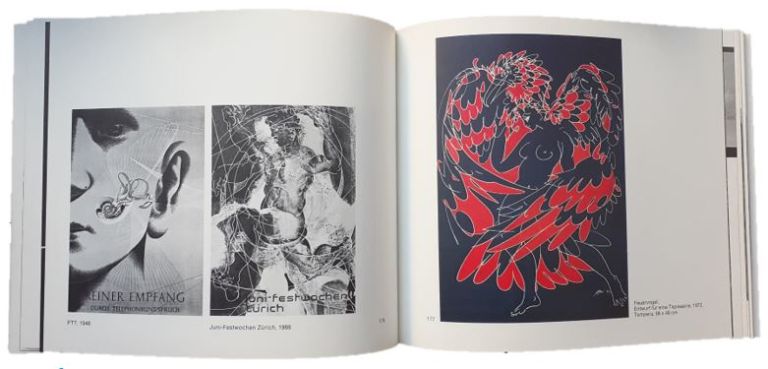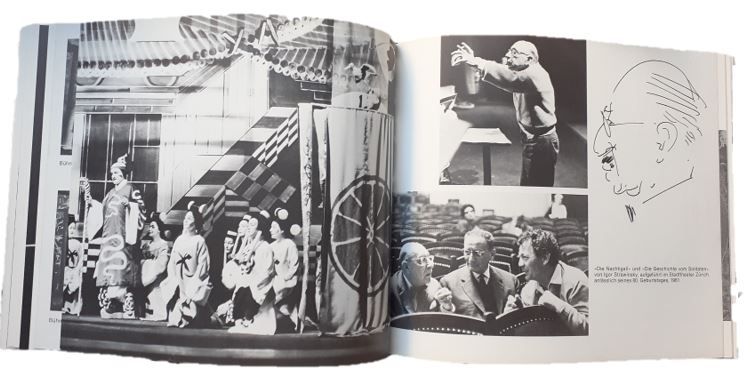 Zeitgenossen sehen Hans Erni
contributions by Ernst Boesiger, Walther Bringolf, Jean Gabus, Hugo Kach, Walter Rüegg and Kaspar Wolf
published by Kunstkreis Luzern, 1972
245 pages. Over 200 colour and black and white illustrations. Front page with an orignal pencil drawing by Hans Erni of a woman in classical dress sitting on a printing press with mountains and a sun behind her. Signed by the artist and dated 22/10/79 and dedicated 'for Rigby a lithographc reminder'. Includes a loose photograph of Erni and Rigby Graham with a sticker reading 'Customer Original 21'. Cloth. 25x21.5cms.  Text in German. Copy owned by English artist, Rigby Graham.  
While Swiss artist Hans Erni (1909–2015) is best known for his posters and designs for stamps and Olympic medals, the dedication drawings he often made for his friends are compelling demonstrations of his skill as a draughtsman. 
The present volume features a goddess of lithography drawn by Erni for English artist Rigby Graham (1931-2015). Like Erni, Graham was an accomplished printmaker, with lithography being his preferred medium. Erni refers to this affinity by placing a Hellenistic woman atop a printing press alongside the inscription 'for Rigby a lithographic reminder'. 
Erni found frequent inspiration in mythology and his figures, composed of energetic lines, evoke the work of contemporaries like Picasso as much as the Greek vessels which originally bore these subjects.
Ref: 122709
£300.00
to order you can call the shop at +44 (0)20 7930 9223
or email us at artbooks@heneage.com