The Official Seal of the Republic of Pisa, with its Counter Seal, late 1300's
Bronze seal matrix emblazoned with the Pisan Cross, which was granted to the Republic by Pope Benedict VIII to encourage their fight against Mujāhid al-'Āmirī (Mogehid) in Sardinia which resulted in victory in 1017. Tuscany, late 1300s.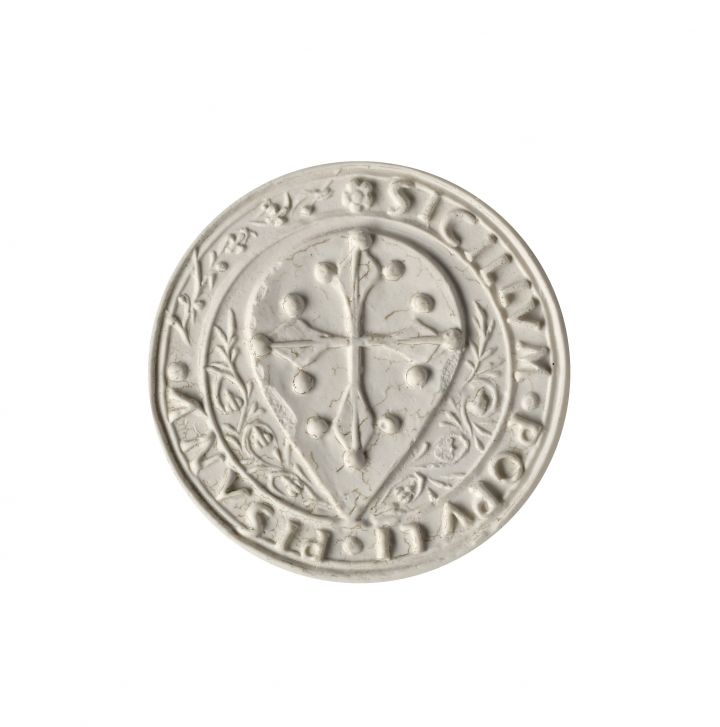 The field of the matrix contains a pear shaped escutcheon bearing the Pisan Cross (A cross with keys, three spheres on every arm) with foliate borders. Within a double fillet the inscription, in Roman capitals, is the inscription: SIGILLVM • POPVLI • PISANY (Seal of the people of Pisa.)
From the circular matrix extends a hexagonal petaled central shaft pierced with two knobs between two sets of mouldings attached to the hexagonal flange of the counter-seal matrix. The counter-seal only bears the arms of the republic.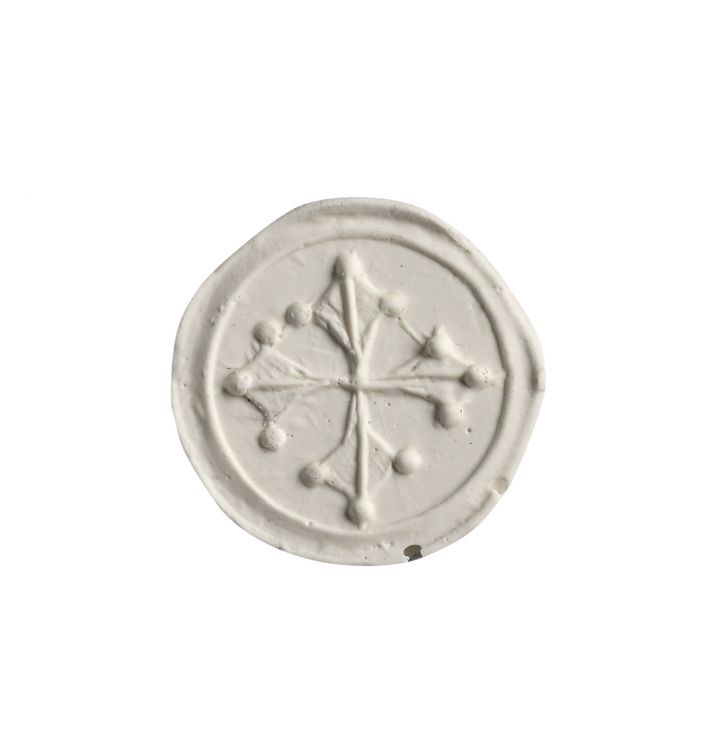 Material: Copper Alloy. 
Condition: Very fine, light scratches to the counter seal, very lightly patinated.
Dimensions: Height: 1.3". Seal, 1.38" in diameter; Counter seal, 0.63" in diameter.
Provenance: European Art Market
Interested in this Work of Art?
Talk to a specialist about this and other fine works of art and rare antiquarian objects.