Ming Dynasty Ceramics
May 09, 2013
The ceramics of the Ming Dynasty are receiving a burgeoning of interest at the present time not only for their inherent value as art objects but also for the artistic, cultural and commercial international exchanges that underlie them. If you are struggling to contain your excitement at the upcoming exhibition, "Ming: Courts and Contacts AD 1400-1450", opening at the British Museum in September 2014, do not fear - help is on hand.
In stock is the exhibition catalogue of the exhibition, "Enlightening Elegance: Imperial Porcelain of the Mid and Late Ming, The Huaihaitang Collection" at the Art Museum of the Chinese University of Hong Kong which ran until April 2013: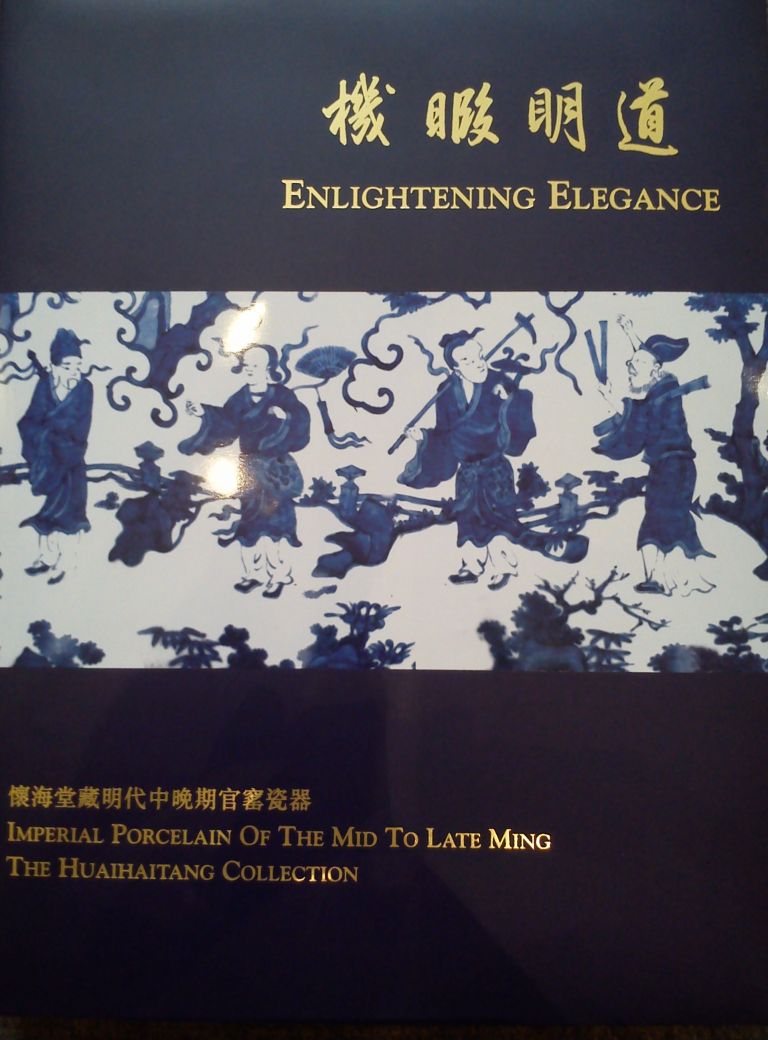 Lai Suk Yee (ed.): Enlightening Elegance: Imperial Porcelain of the Mid to Late Ming, the Huaihaitang Collection.  Exhibition: Hong Hong, Museum of Art, 2012. 395 pp., colour illustrations throughout. Cloth in a slipcase, 33.5 x 25.5cms. Catalogue of the exhibition of 129 pieces of Ming porcelain from the Zhengtong through to the Wanli period from an important private collection. Each piece is thoroughly photographed and described. Attention is given to the Islamic stylistic influence on Zhengde imperial wares, Daoist emblems in Jiajing ware and popular Buddhist and Daoist motifs of Wanli ware. Includes four scholarly articles. Text in English and Chinese.£ 75.00
For those more interested in reception of Ming ceramics in the West the following scholarly work will prove most useful: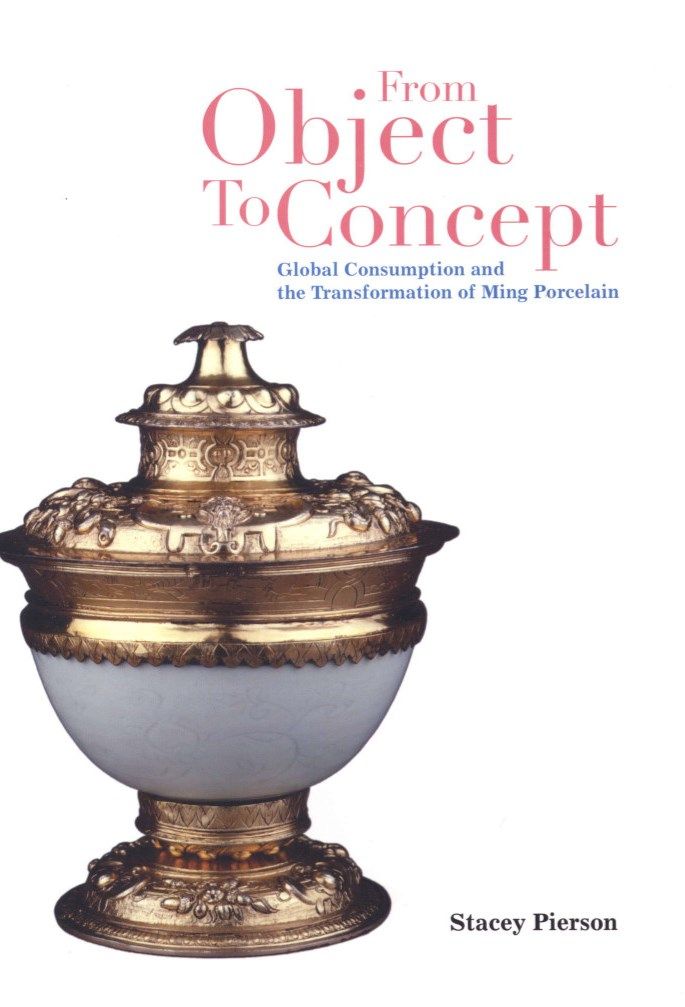 Pierson, Stacey: From Object to Concept: Global Consumption and the Transformation of Ming Porcelain.  Hong Kong: 2013. 220 pp., 41 colour illustrations. Cloth, 25 x 15cms. Explores the transformation of the Ming vase into a foreign cultural icon in Europe and America from the 14th to the 21st century.£ 34.50
Other useful reference material includes: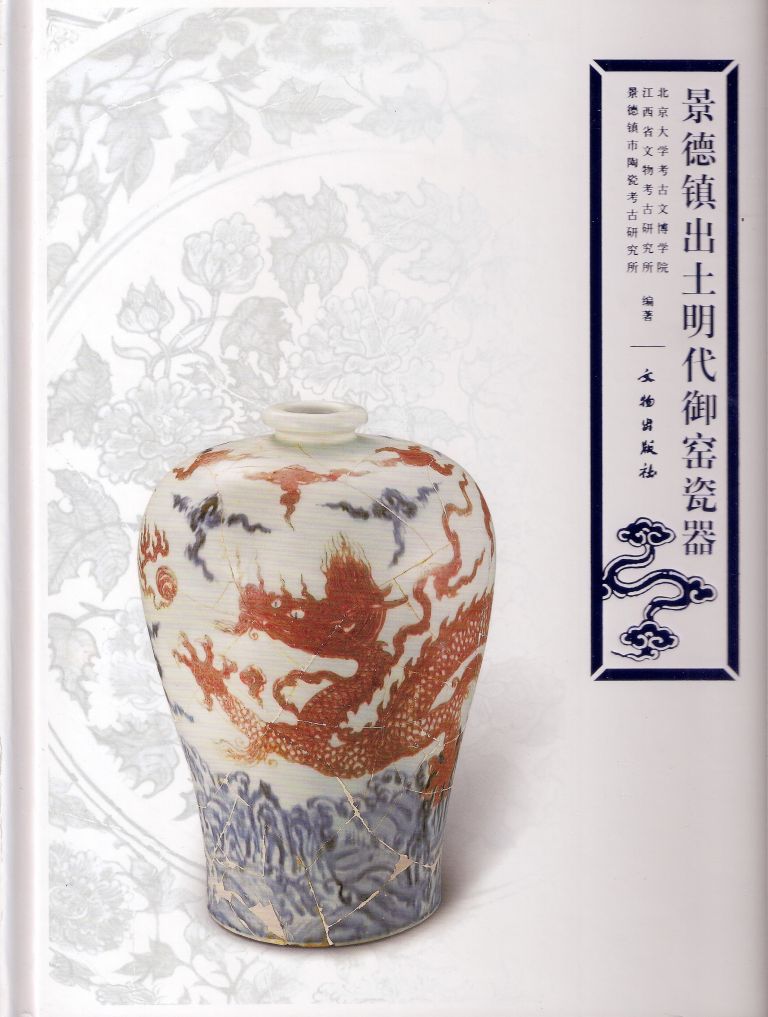 Ming Dynasty Porcelain from Imperial Kilns in Jingdezhen.  Beijing: 2009. 216 pp., numerous colour illustrations including 83 colour plates. Cloth, 29 x 22.2cms. Catalogue of 120 pieces of Ming porcelain recovered archaeologically, meticulously reconstructed and carefully photographed. A description of each piece is given in Chinese, along with archaeological data and an overview of excavations from 2002 to 2004.  Text in Chinesewith English summary.£ 65.00
Tie Yuan (ed.): The Complete Collection of Porcelain of Jiangxi Province: Porcelain of the Ming Dynasty (I) / (II).  Beijing: Morning Glory, 2007. 245 pp., numerous colour illustrations. Cloth in a slipcase, 29 x 22cms. Two volumes on the finest Ming Dynasty ceramics of Jiangxi province, mostly from the Jiangxi Provincial Museum and the Jingdezhen Pottery and Porcelain Museum.  Text in Chinese with English summary.£ 68.00 per volume
Please contact us if you wish to order any of the above.