New in stock! A catalogue of the Bernard and Mary Berenson Collection of European Paintings at I Tatti.
Nov 06, 2015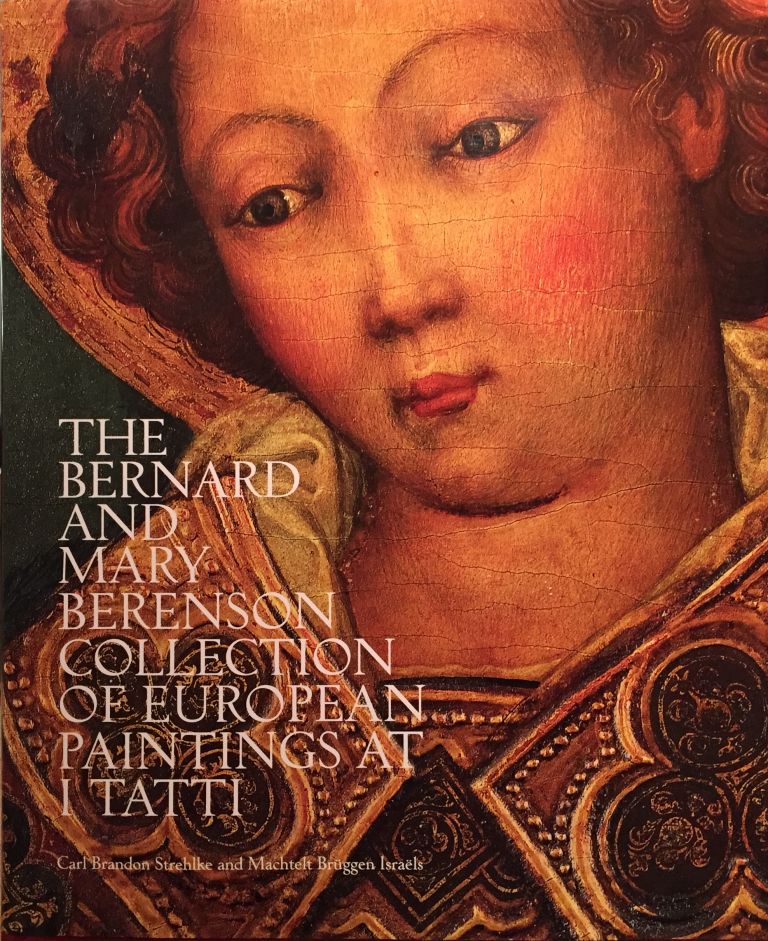 A comprehensive catalogue and overview, of the personal collection of Bernard and Mary Berenson assembled at their villa I Tatti in Settignano at the turn of the 20th century. Berenson was a pioneer of the Morelli method in authenticating artworks and one of the most prominent art historians and connoisseurs of the last century, particularly influential in America. Mary, his partner, was crucial to the formation of the collection, sharing Bernard's passion for Renaissance masters. The collection was part of a larger trend of collecting in the late Victorian era, and Berenson's services as authenticator extended to many wealthy patrons, including Isabella Stewart Gardner. The opening chapters delve into the beginning of Bernard and Mary's career as collectors, their life at Settignano and their travels throughout Europe and, especially, Italy. The catalogue of 149 entries reveals fascinating, otherwise unseen, pieces ranging from the 14th to the 16th century, from Gentileschi da Fabriano, Lorenzo Lotto, Giovanni Bellini to Domenico Veneziano, amongst others. There is also a catalogue of the counterfeits that the Berensons' acquired in the process of collecting. The catalogue is accompanied by high quality reproductions and entries citing the personal correspondence of the Berensons', their inventories and diary entries. This is a book for both those interested in the Berenson collection and the art of the Italian Renaissance.
Publication details: Strehlke, Carl Brandon and Machtelt Bruggen Israels: The Bernard and Mary Berenson Collection of European Paintings at I Tatti. Milan: 2015. 804 pages, with 180 colour and 40 black and white illustrations. Hardback. 30.5 x 25.5cms. £90
Also available at Thomas Heneage Art Books is the recent publication from the Isabella Stewart Gardner Museum: Ornament and Illusion, Carlo Crivelli in Venice. This is the museum that was established by one of the first of Berenson's patrons, Isabella Stewart Gardner, who amassed a personal collection of European masterpieces with his help. Meanwhile, it was Berenson who introduced Carlo Crivelli to America by writing a substantial series of articles on him in the 1890s, which promoted Crivelli as an artist who defied classification. This fully illustrated catalogue examines Crivelli's oeuvre in new light, offers scholarly essays on Crivelli's technique and practice, and a historiography of the reception of Crivelli since the Renaissance, in which Berenson's contribution was critical.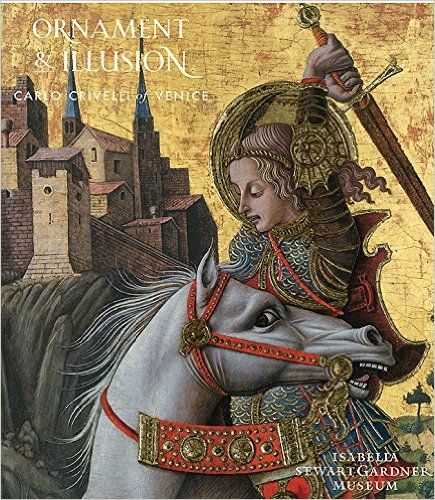 Publication details: Campbell, Stephen J., C. Jean Campbell, Francesco De Carolis et al.:  Ornament and Illusion: Carlo Crivelli of Venice.  Exhibition: Boston, Isabella Stewart Gardner Museum, 2015. 256 pages with 100 colour illustrations. Paperback. 28 x 24cms. £35