New in Stock! Dolci trionfi e finissime piegature, Sculture in zucchero e tovaglioli per le nozze fiorentine di Maria de' Medici.
Oct 21, 2015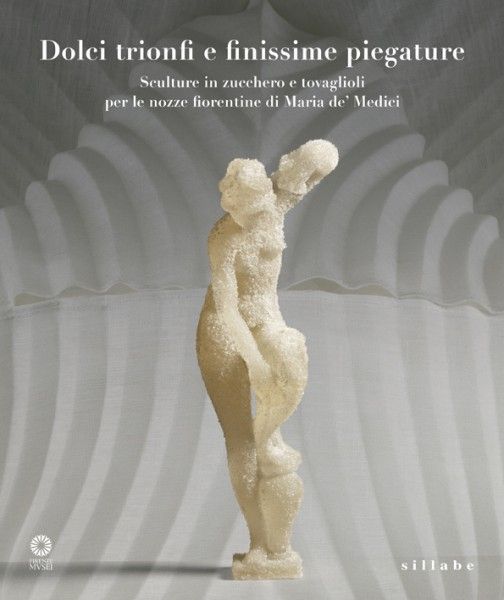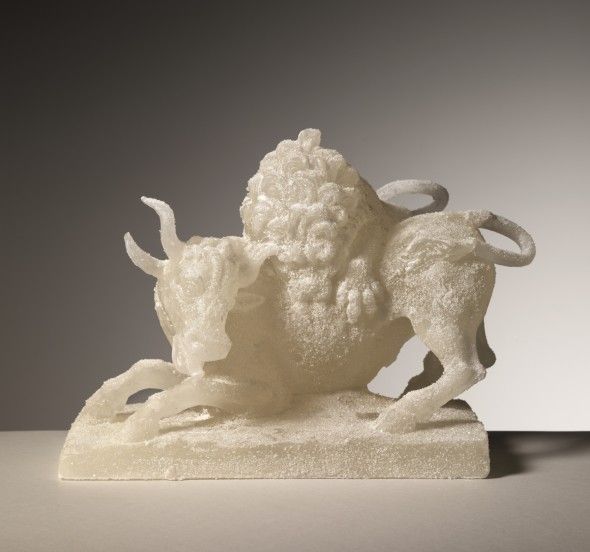 Catalogue at the Palazzo Pitti that examines sugar sculptures, the art of napkin folding and other table ornamentation for one of the most sumptuous wedding feasts in early modern Europe, the celebration of the proxy marriage between Maria de' Medici and Henry IV of France. The catalogue entries include sugar sculptures designed by Giambologna (1529 – 1608): a glittering miniature Venus, the lion of Florence devouring a bull, and other designs in bronze that were recreated in sugar.  A whole chapter is dedicated to napkin folding, with modern reconstructions of 17th century designs, based on a 1629 edition of the Tre Trattati by Mattia Giegher. Also cited are instruction manuals for chefs; lavish dishes of silver gilt, lapis lazuli, ormolu and rock crystal; designs for a Medici-Bourbon coat of arms; medals and official paintings to commemorate the marriage; finishing with a painting by Bonaventura Gandi (1680 – 1731) of an attendant laying the final touches to a table covered in delicacies. The catalogue demonstrates just how much effort and expense went into such festivities, revealing both the artistry an extravagance of courtly resplendence.
Publication details:
Giusti, Giovanna, Riccardo Spinelli: Dolci Trionfi e Finissime Piegature. Sculture in Zucchero e Tovaglioli per le Nozze Fiorentine di Maria De' Medici. Exhibition: Florence, Palazzo Pitti, 2015. 152 pages with 180 illustrations in colour. Paperback. 25 x 21cms. Text in Italian. £16.00
Also at Thomas Heneage Art Books we have the 2nd edition of the above cited Li Tre Trattati by Mattia Giegher from 1639, leather bound and in good condition. Mattia Giegher was a Bavarian master carver living in Padua, where sophisticated and theatrical dining was a central aspect of court life. This book was his most significant work, covering meat carving, table setting, serving, and napkin folding. It is illustrated with 48 prints of elaborate napkin sculptures in the forms of animals, monsters, and galleons; diagrams showing the correct placement of dishes on a table; serving utensils; cuts of beef, pork, hare, fowl, fish, and lobster; and decoratively peeled and sliced fruits. For those further interested in court festivities and lavish table decorating in early modern Europe, this is a crucial and informative edition.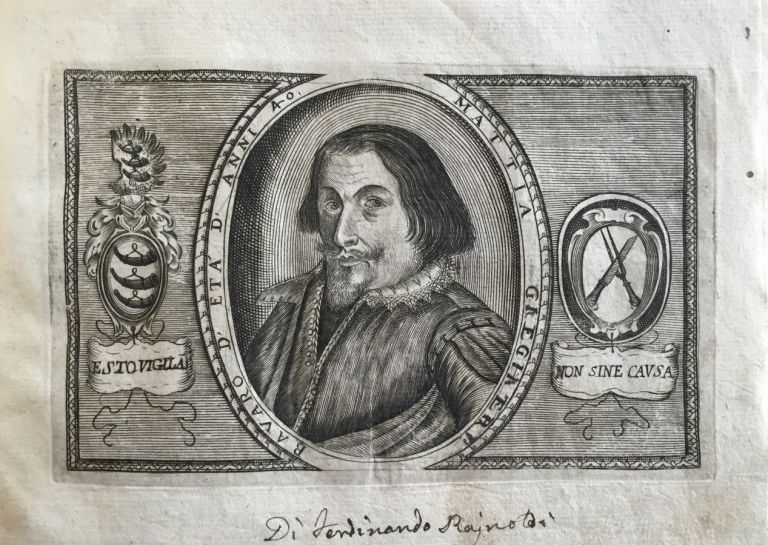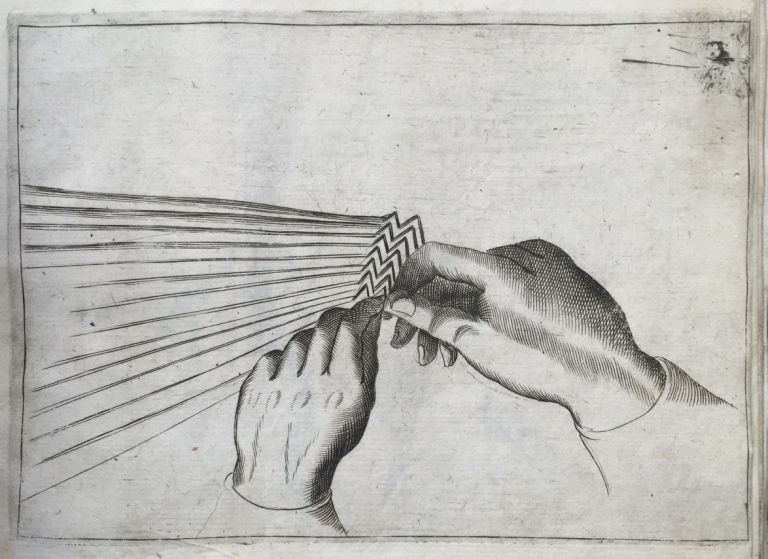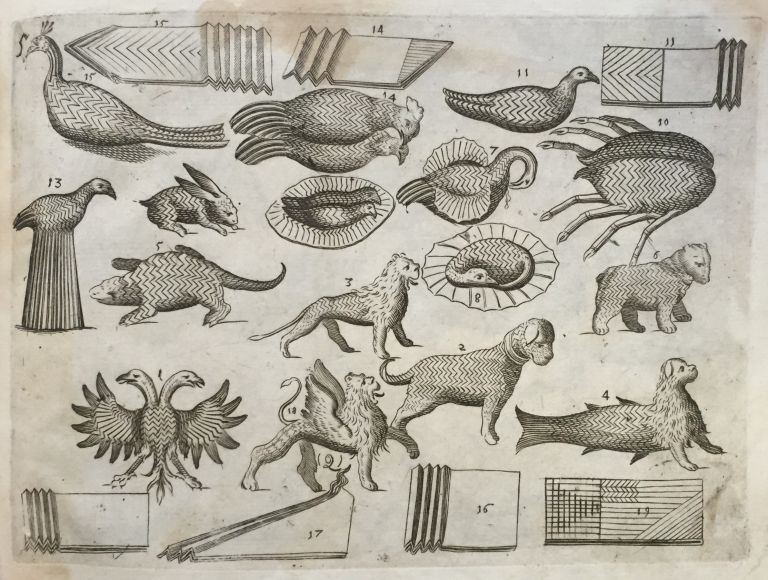 Publication details:
Giegher, Mattia. Li Tre Trattati. Padua: Paolo Frambotto, 1639. Oblong quarto (14.5 x 19.5 cm). Portrait of the author and 48 engraved plates, engraved capitals and tail-pieces.  Contemporary calf rebacked with the original spine laid down, spine gilt in compartments.
For price, please enquire: +44 (0) 2079309223,artbooks@heneage.com, or come and visit us at 42 Duke Street, St James's, London, SW1Y 6DJ.